Exclusive Casino Floor Offers
Casino floor specials.
Discounts on selected brands.
Deals On A Bevy of Beverages
You survived Januworry – well done! You should celebrate! Did you know that we're slashing drinks prices on the casino floor in selected Tsogo Sun Gaming Casinos from 7 February until 20 March?
Celebrate St Patrick's Day and tap into some luck of the Irish with a single or double shot of Jameson Whiskey and a mixer of your choice! This is the finest blend of grain whiskeys, triple distilled and aged in oak casks for a minimum of 4 years, resulting in the unmistakably smooth Jameson Irish Whiskey taste.
If it's the best of the British you're after, you'll find that in Beefeater Gin. The world's most awarded gin took its name from the Yeoman Warders affectionately known as Beefeaters, a group of elite warriors who have guarded the Tower of London since the 1400s. You're going to love our deals on this authentic London dry Gin with its distinct botanicals.
If you're a sparkling cider enthusiast, our Strongbow Apple Cider deal is a perfect match for you! Served ice-cold this pale blonde cider has a red-headed, berry-flavoured sidekick too! Both are refreshingly crisp and made from freshly picked apples. Strongbow Apple Ciders mature, allowing their smooth flavours to develop for your enjoyment!
After almost a century of brewing beer, you know that Windhoek Lager has perfected the art of turning just three ingredients (malted barley, hops and water) into a crispy, premium beer with a 'hoppy' taste! This golden lager's unmistakable flavour has become the trademark of Windhoek Lager and Windhoek Draught which is brewed in accordance with the stringent Reinheitsgebot purity law passed in 1516 in Namibia!
It doesn't get more South African than Amstel's green and gold bottle and packaging! There's a comforting familiarity to popping the cap off a bottle of Amstel which carries through to the last sip of this slow-brewed premium beer! (Fun fact – Amstel was the very first beer to introduce a green bottle to the beer market way back in 1964.)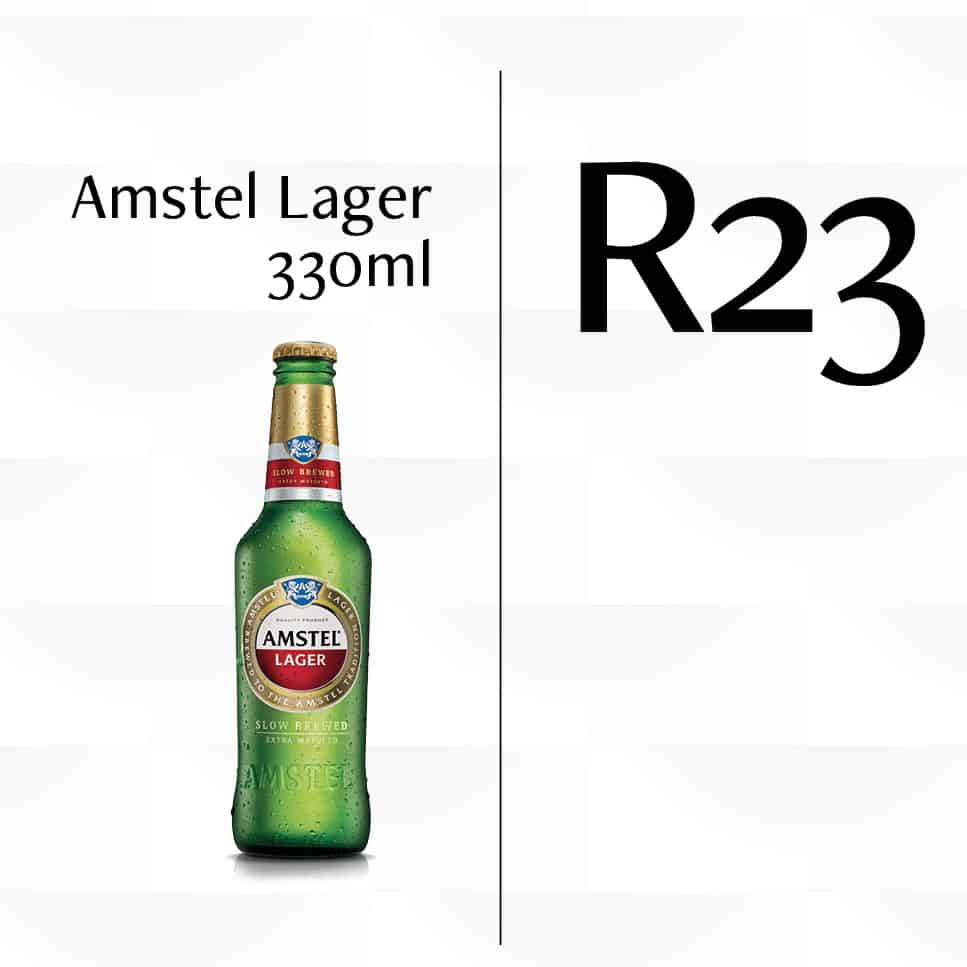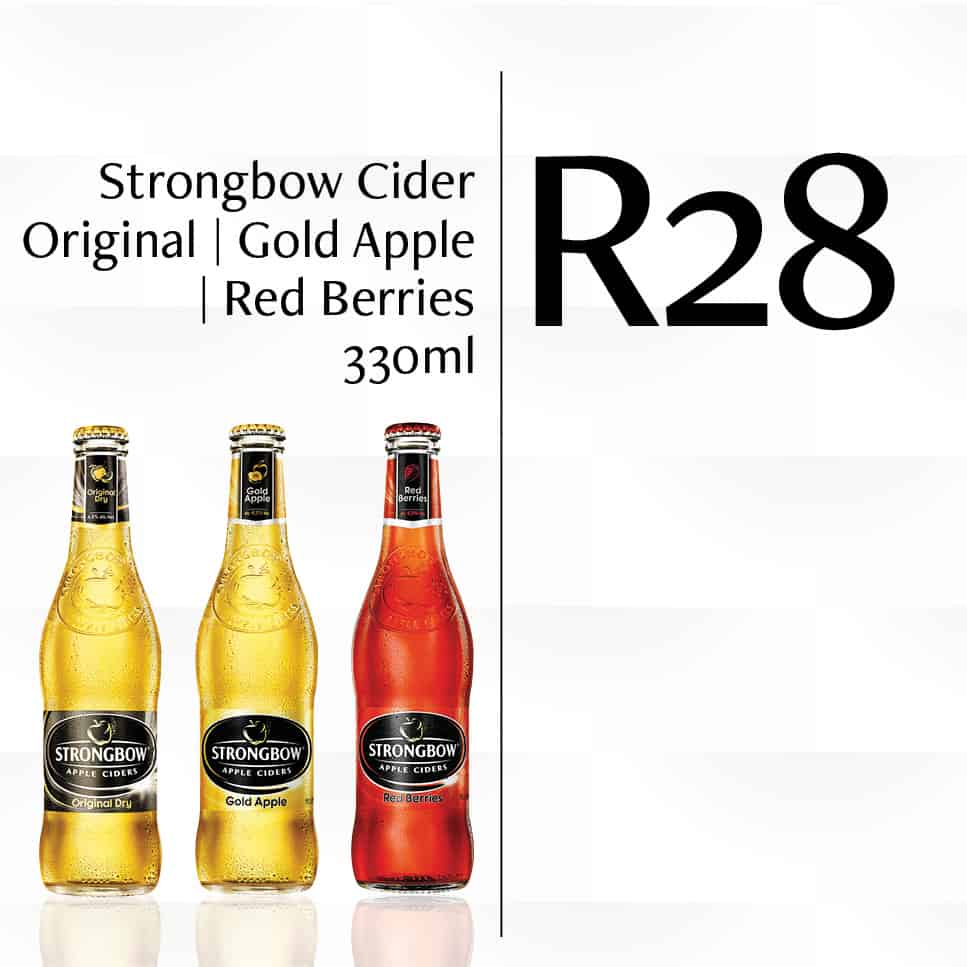 Strongbow Cider Original |
Gold Apple |
Red Berries 330ml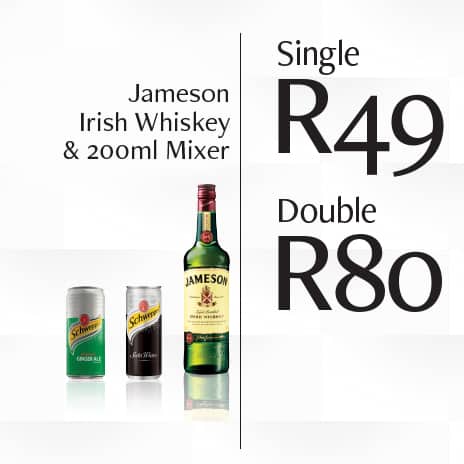 Jameson Irish Whiskey & 200ml mixer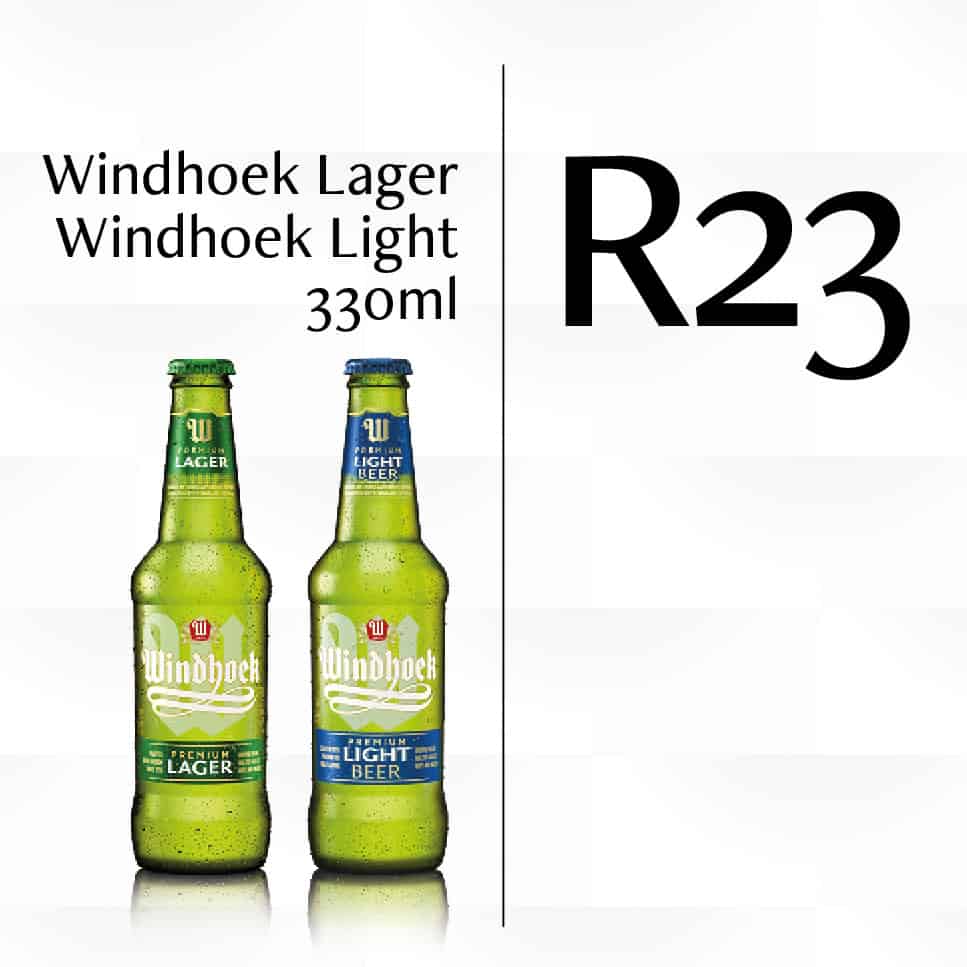 Windhoek Lager |
Windhoek Light 440ml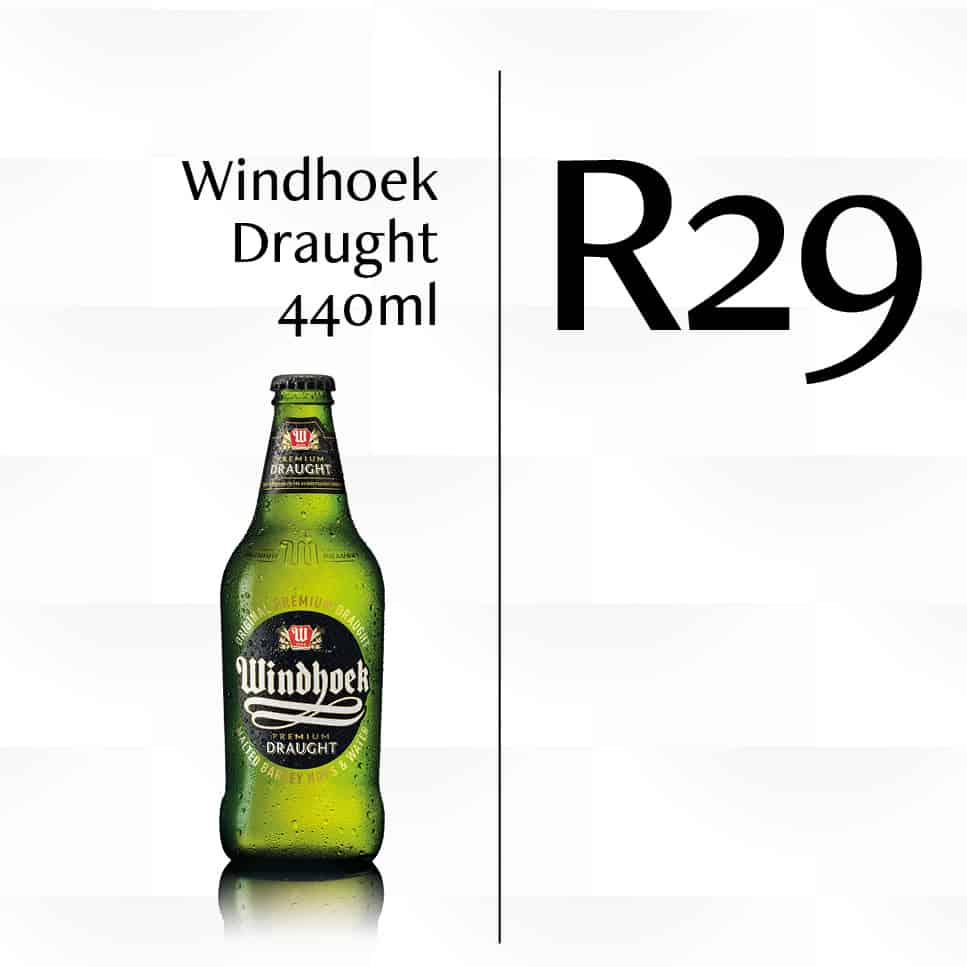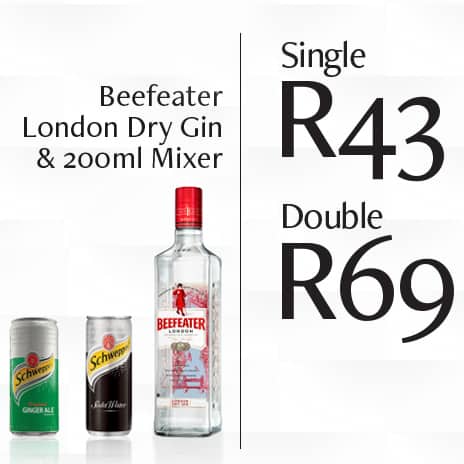 Beefeater Gin & 200ml mixer
Alcohol not for sale to under 18s
1.       The offer is valid from 7 February 2022 to 20 March 2022. 
2.       Offer available while stocks last.
3.       This offer is not transferable.
4.       This offer is only valid on:
440ml Windhoek Draught for R29
330ml Amstel or Windhoek Draught for R23
330ml Strongbow Apple Cider
Single Jameson and mixer for R49 or double for R80
Single Beefeater and mixer for R43 or double for R69
5.       This special offer is only available on the casino floor at selected Tsogo Sun Gaming Casinos.
6.       The offer is exclusive to Montecasino, Gold Reef City Casino, Silverstar Casino, Suncoast Casino and Golden Horse Casino.
7.       Rewards Cardholder discounts do not apply.
8.       Not for persons under the age of 18. Drink responsibly.