Baccarat (pronounced BA-CA-RAH) and no commission Baccarat are played almost identically. They are based on one of the grandest Casino games from Europe, "Chemin de Fer".
Baccarat & No Commission Baccarat
The aim of the game is to get cards that have a total value as close to the number 9 as possible.

Players may choose whether to bet on either the side of the "Player" or the "Bank".
The large Baccarat tables are run by a Dealer, who directs the play of the game using what is called a "Palette", this is used to move cards around the table. A further two Dealers collect and pay bets based on the result of each hand. The smaller Baccarat table rules are the same, the only exception is that it takes one Dealer to control the game. Those betting on the Player and the Bank place their bets in the allocated areas in front of their seated positions. Players may also bet on a Tie, meaning the total value of the cards, for the Player and the Bank, are equal. The game commences with two cards being drawn face down from the "shoe" which represent the Player's hand and two cards representing the Bank's hand. The cards will be turned over (exposed) as directed by the Dealer. Once both sets of cards have been turned over and the total of each announced by the Dealer, a third card may or may not be dealt to either the Player or the Bank, depending on the rules for drawing a third card. The winning hand is the one which has a value closest to 9, remember 10 counts as zero. In the event of a Tie, the Player and Bank bets "stand off", neither win or lose. The method of play and rules for drawing cards is the same for both traditional Baccarat and No Commission Baccarat, it is only the pay table that differs slightly.
The table below governs when either the Player or the Bank will be dealt a third card. If either the Player or the  Bank has a total of an 8 or 9, it's called a "natural" and they must both stand. This rule overrides all other rules.
Player 1 to 1
Bank 95% of the original bet is paid5% commission is withheld
Tie 8 to 1
Player 1 to 1
Bank Even money unless the Bank wins with a 6, in this instance the Bank bets are paid 50% of the original stake
Tie 8 to 1
Click on the icon below to view the guide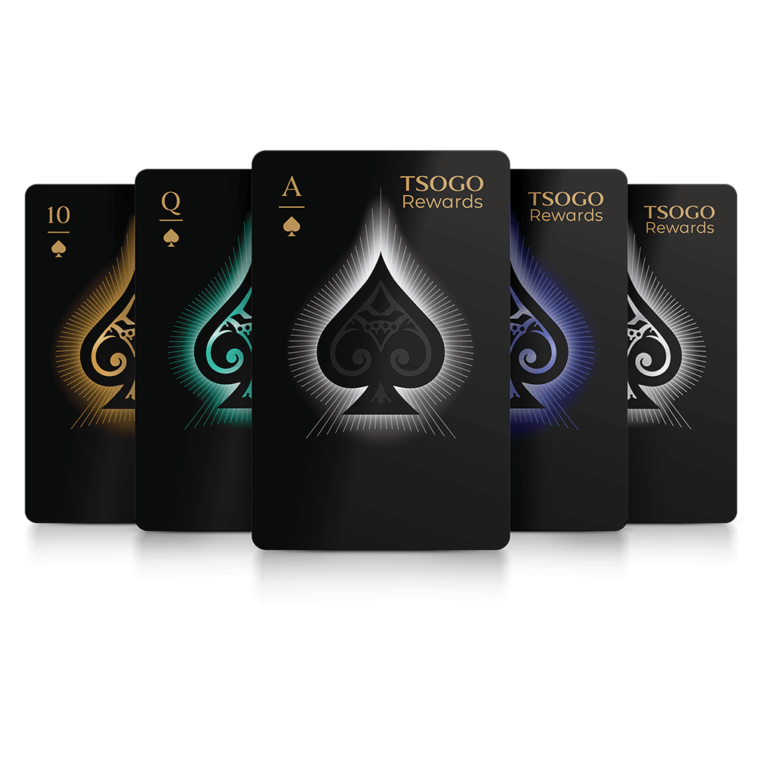 The Tsogo Rewards programme aims to reward our members each chance we get. No frills, no fuss – just relevant benefits that you can actually use!