Montecasino has one of the largest ranges of Slot machines in South Africa.
All players are welcome, upon presentation of a valid ID / driver's licence / passport inline with trace and tracking protocols. The COVID-19 screening questionnaire will still need to be completed at the casino entrance, as per Government regulations.
One of the largest ranges of Slot machines in South Africa – more than 1,200 of them – take pride of place in Montecasino's main non-smoking casino, a small and a large smoking casino, and a smoking and non-smoking Salon Privé.
With denominations ranging from 1c to R100, these include traditional reel Slots, state-of-the-art Slots with multiple denominations, multi-coin, multi-line machines and vast range of progressive jackpots, all of which must be played using a Smart card.
Our Rewards Programme members start earning points immediately when playing Slots using their Rewards card. Use your card to earn points by playing your favourite Slot machine and redeem those points for additional Casino FreePlay.from 1700 to 'over 1200' "
By playing the Cash & Cars Selected Slots Machines, you could win a Fiat 500 PLUS R10,000 in cash! No winning combination required, and all cards are eligible to win during active play.
There are three banks of Cash & Cars slots machines exclusive to our slots players:
Across from the Guest Relations Desk when you enter the main casino floor from the grand staircase
Opposite 3Sixty Liquid Lounge when you enter the main casino floor from Billy G Buffet Restaurant
Outside the doors to the main smoking casino when you enter the main casino floor from the Piazza
Power Play Millionaire Maker
Bet only R5 and stand a chance to win R1-Million! Play any one of these 26 Aruze Reel machines with a R1 Progressive that has a R1,000,000 base value on a three Reel game with a forced bet of R5!
A bank of 8 can be found in the big Smoking casino and two more banks on the Main casino floor (one just outside the big Smoking Casino and another close to the Guest Relations Desk).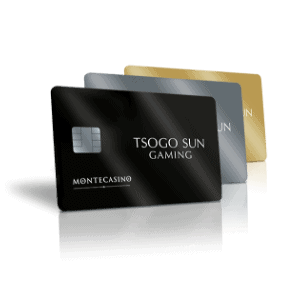 Our Montecasino Rewards Programme aims to reward our members each chance we get. No frills, no fuss – just relevant benefits that you can actually use!