Dice, also known as "Craps", is a fast-paced and exciting game of chance that requires no skill or strategy to play. Each outcome is completely independent of the last. 
The goal is to correctly predict the outcome of the roll of the two dice. Players place bets on what dice combination they think will appear each time the dice is rolled.
Place your cash on the table when the white marker button called a "puck" is "off".  Then signal to a dealer that you would like to exchange your money.
The game is played with two dice where players bet on the outcome of each roll. You will only be allowed to touch the dice when it's your turn to roll the dice. Each person on the table will get a turn to roll the dice. The dice will move around the table in a clockwise direction. The person throwing the dice will be known as the shooter. The dice will be moved around on the table by the "Stickman"
The puck is a round disk with the word "off" on one side and "on" on the opposite side .The shooter will roll the dice to start the game. On your first roll you win on "7 and 11" and lose on "2 , 3 and 12". Any other number rolled will become your "point" and the "puck" will be placed on that number with "on" facing upwards.
As you try and make or roll the point again, you can bet on all the other numbers individually. You will get paid every time you roll a number and you have money on it. You will only lose you money when you roll a "7". The "puck" then goes "off" and the game start over, with the next shooter getting the dice.
Please note that there is an option to play for the "7" as well, and not against it.
The game of Dice has many different odds and betting positions. This is due to 36 different combinations on a pair of dice. As you play the game you will familiarise yourself with all the different odds and positions the table has to offer. Also feel free to ask your dealer or supervisor on the table.
Pass Line Odds,
Come Bet Odds
& Buy Bets
Don't Pass Line
Lay Odds, Don't Come
Lay Odds & Lay Bets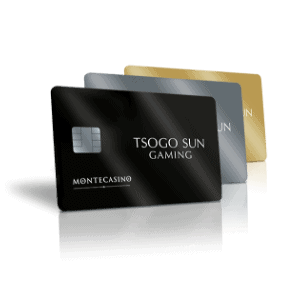 Our Montecasino Rewards Programme aims to reward our members each chance we get. No frills, no fuss – just relevant benefits that you can actually use!